Welcome
Ensuring 'inclusive and equitable quality education' and promoting 'lifelong learning opportunities for all' are core goals of the UN's Post-2015 Agenda, making education planning a crucial component in the establishment of more equitable societies and sustainable economies.
Course Overview
This course provides those involved in education and development planning with a clear understanding of the necessary requirements, processes and considerations for establishing a well-resourced, well-regulated and equitable education sector, based on a realistic assessment of the available resources.
Interactive learning will support participants' understanding of the key themes around strategic education planning, such as demography and enrolment forecasting, teacher training, and gender considerations. By applying strategic planning tools and analysing best practice models throughout the course, participants will leave equipped to utilise the policy cycle to plan for an efficient and fair education sector that is sustainably financed and tightly regulated to promote development.
A comprehensive analysis of the mechanisms behind strategic education planning will be provided, with subjects to be discussed including:
Education, economic growth and social development
International policy and education: the post-2015 education and development agenda
Demography and enrolment forecasting for education planning
Efficiency concerns in an education system: value for money
Gender and education
Education in the margins: conflict, marginalised peoples and minorities
Experts in the field will lead this training through interactive workshops, lectures and best practice case studies, fostering innovation, creative learning and networking amongst peers.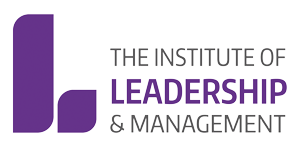 The Institute of Management and Leadership (ILM) has approved this training course. ILM combines years of research, knowledge and innovation to champion the leadership agenda for all and since 1947 they have carried out extensive research into the knowledge, skills, attitudes, behaviours and values of great leadership. Based on ILM's core leadership values, this course meets the standard that enables learners who have completed to access the following benefits:
Membership of ILM and will receipt of an ICPS/ ILM joint Certificate of achievement for the course
Access to a raft of resources to help you with your continuing professional development, including an award-winning library of e-learning content
A community of over 30,000 members worldwide enabling you to collaborate and grow your knowledge and skills
Receipt of weekly news updates, podcasts and cutting-edge research and a monthly published journal and invitations to topical webinars
Authorisation to use approved letters AMInstLM (Associate Member of The Institute of Leadership and Management) after your name for business correspondence
Learning Outcomes
By the end of the course the delegates will be able to:
Understand the principles of developing, constructing and implementing strategic plans
Contribute to effective organisational change
Apply the key principles of education planning in their country or organisation
Assess and develop individual and institutional capacity
Analyse, enhance and evaluate performance
Better meet stakeholder needs
How You Will Benefit
The opportunity to gain a recognised professional qualification
Hear the latest insights, research and developments in strategic education planning from leading experts
Network and share ideas with colleagues from around the world
Enhance your skills and knowledge of education planning