Course Overview
Today's Human Resource department plays a far more prominent role in the management and oversight of organisations than was previously the case. This is because it has become generally accepted that an organisation's workforce – its people – are its most valuable resource and an organisation cannot succeed without effectively managing this resource.
The HR professional therefore has one of the most important roles in the organisation, overseeing staff recruitment, training and development, shaping and defining culture, motivating the workforce and resolving disputes and grievances.
This course will utilise case studies, best practice examples and delegate experiences to provide participants with a thorough and holistic understanding of the HR function and the role of the modern HR professional. In addition to this the course also explores how the HR department has evolved, how it now fits into the rest of the organisational structure, and the challenges and responsibilities it now faces.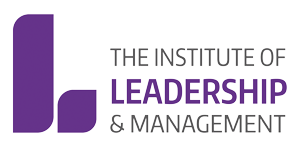 The Institute of Management and Leadership (ILM) has approved this training course. ILM combines years of research, knowledge and innovation to champion the leadership agenda for all and since 1947 they have carried out extensive research into the knowledge, skills, attitudes, behaviours and values of great leadership. Based on ILM's core leadership values, this course meets the standard that enables learners who have completed to access the following benefits:
Membership of ILM and will receipt of an ICPS/ ILM joint Certificate of achievement for the course
Access to a raft of resources to help you with your continuing professional development, including an award-winning library of e-learning content
A community of over 30,000 members worldwide enabling you to collaborate and grow your knowledge and skills
Receipt of weekly news updates, podcasts and cutting-edge research and a monthly published journal and invitations to topical webinars
Authorisation to use approved letters AMInstLM (Associate Member of The Institute of Leadership and Management) after your name for business correspondence
Topics Include
The evolution of the HR department
Workforce planning
Devising and implementing HR strategy
Employee engagement
Succession planning
Learning Outcomes
By the end of this course delegates will be able to:
align HR with an organisation's strategic objectives
identify and develop future organisational leaders
employ motivational techniques to increase staff performance
design and develop a competency based framework
recognise the importance of a positive organisational culture
How You Will Benefit
You will:
gain a recognised professional qualification
hear the latest insights, research and developments in Human Resource Management from leading experts
network and share ideas with colleagues from around the world
enhance your skills and knowledge in the management of HR