Welcome
Robust policy is critical for any government department to reach its desired goals. Strategic planning demands a clear role within the policy process to enable effective policy making and improve relationships with all stakeholders.
Course Overview
The course has been designed for all those working in policy environments, whether at the early stages of evaluating policy proposals and options or at later stages of delivery and evaluation.
Through practical case studies, workshops and discussions with leading practitioners in the field, the programme provides the essential skills for ensuring best practice in strategic thinking, planning and managing the policy process from beginning to end. Participants will improve their understanding of the policy narrative and be fully equipped to develop, deliver and assess a range of policy options concurrent with their organisation's needs. Participants will leave with the ability to communicate and influence the policy process, crucial for those working in governance and key stakeholders.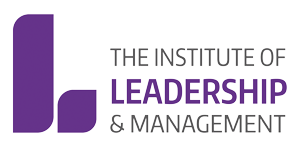 The Institute of Management and Leadership (ILM) has approved this training course. ILM combines years of research, knowledge and innovation to champion the leadership agenda for all and since 1947 they have carried out extensive research into the knowledge, skills, attitudes, behaviours and values of great leadership. Based on ILM's core leadership values, this course meets the standard that enables learners who have completed to access the following benefits:
Membership of ILM and will receipt of an ICPS/ ILM joint Certificate of achievement for the course
Access to a raft of resources to help you with your continuing professional development, including an award-winning library of e-learning content
A community of over 30,000 members worldwide enabling you to collaborate and grow your knowledge and skills
Receipt of weekly news updates, podcasts and cutting-edge research and a monthly published journal and invitations to topical webinars
Authorisation to use approved letters AMInstLM (Associate Member of The Institute of Leadership and Management) after your name for business correspondence
How You Will Benefit
Determine best practice for analysing and evaluating evidence
Examine how to make robust and realistic policy
Ensure effective use of principles of strategic thinking
Improve skills in creating, communicating and implementing strategies
Evaluate and develop effective methods for making strategic choices
Topics Include:
Working with stakeholders in policy development
Consultations, statutory obligations and best practice
Communicating policy options
Option appraisal
Delivery chains